Ben Garrison Political Cartoonist, Artist & Scholar
Ben Garrison Rocks the Cartoon World!
Ben and Tina Garrison Cartoonist Duo Aces
Benjamin Garrison
ben@grrrgraphics.com
Libertarian Editorial Cartoonist
"I began drawing editorial cartoons in 2009 to protest the banker bailout and the Federal Reserve. I'm an independent artist and muckraker."
(Ben Garrison)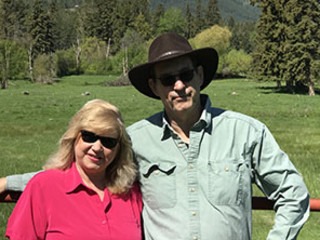 Ben Garrison Solid Patriotic Cartoonist
Our beloved Rogue Cartoonist friend, artist and scholar, Benjamin Garrison is a sharp, observant and cleaver cartoonist who portrays the reality of the current events.
Benjamin Garrison is an extremely talented and honest political cartoonist, artist and scholar. Ben is well aware of the American domestic and global politics and events. Ben tells it like it is and is not in the pocket of the special interest.
Unlike the tons of liberal leftist political cartoonists, Ben's toons are a breath of fresh air and a smell of reality! This is the reason for a great number of web attacks on Ben's work and character from the left and the right!
There are a number of Ben Garrison's editorial cartoons published in various articles of IPC. There will be various galleries of Ben Garrison's work published in IPC.
Obama Shadow Government Never Leaves Washington DC Cartoon
And you thought Clintons would never leave?!
Obama is conducting a systematic sabotage of Trump Administration. Obama Operatives in Security Services and Government Derail Trump Administration in every chance!
IPC strongly supports Ben Garrison and his art.
Ben Garrison Sites
Ben Garrison Cartoons Site
https://grrrgraphics.com/
Ben Garrison Site
https://bengarrison.com/
Ben Garrison Twitter
https://twitter.com/grrrgraphics
Ben Garrison Facebook
https://www.facebook.com/RealBenGarrisonCartoons/
Ben Garrison Wikipedia
https://en.wikipedia.org/wiki/Ben_Garrison