Katie Hopkins the Controversial Journalist & Radio / TV Personality
Katie Hopkins Controversial and Funny
Katie vows to move in to USA if Trump wins!
Who is Katie Hopkins?
Folks,
For those who do not know her, allow me to introduce you to a wonderful gal, a lovely fellow lady journalist and one of my favorite characters, Katie Hopkins.
Journalist, Katie Hopkins is my kind of a gal. Blunt, outspokenly firm and sincere, controversial and opinionated, funny and radically rude, and surely politically incorrect is quite a character.
Katie says what she feels is worthy of stating and she does not care about the circumstances and consequences!
Katie is a controversial talk radio host, reality show personality, columnist and journalist. Katie is a breath of fresh air for the typical European liberal media.
I just love that big mouthed, opinionated and stubborn gal. She is my type of a journalist. The bottom line is that Katie always speaks her mind and she never sugar coats the truth. The truth is always politically incorrect and hard to digest but that makes the truth wonderful to hear and that makes her so popular amongst the populists!
Euro-Pee-On Onion (EU) and Euro-Pee-On liberal mindset could use a brave European journalist like Kathie Hopkins.
Videos
Katie Hopkins Interview with CNN Calling them Clinton News Network
https://youtu.be/2R2BnJxM5z0
Katie Hopkins at Positive Discrimination Debate, Oxford University, UK
https://youtu.be/rM7v94IlHJI
Katie Hopkins vs. Mo Ansar on Immigration, Rapes & Deaths
https://youtu.be/pyWi_iLZ5YA
Katie Hopkins (for Trump) vs. TJ Walker (for Clinton)
https://youtu.be/BYksFxaphZo
Katie Hopkins Interview with Liberal Biased BBC Andrew Neil
https://youtu.be/RWegxPKguME
Katie Hopkins vs. Black Lives Matter Communist Carl Dix
https://youtu.be/OhR7EjV2lPY
Katie Hopkins on Brexit and 2nd Referendum Demanders
https://youtu.be/MHzCfYRILjY
Katie Hopkins Interview with Sun: Reveals it All!
https://youtu.be/b5eGi6irpRY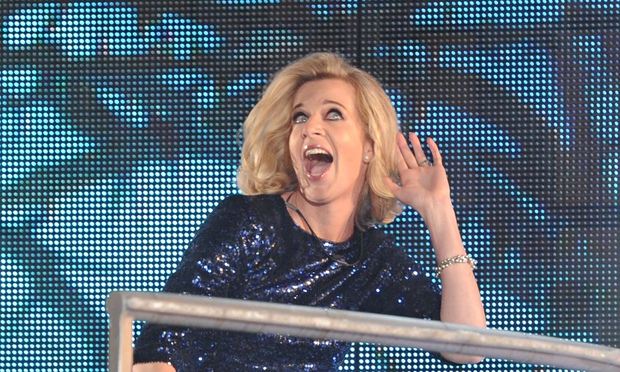 Sites
Katie Hopkins Site
https://www.katiehopkins.co.uk/
Katie Hopkins Wikipedia
https://en.wikipedia.org/wiki/Katie_Hopkins
Katie Hopkins Twitter
https://twitter.com/KTHopkins
Katie Hopkins Facebook
https://www.facebook.com/Katie-Hopkins-476836062438982