Iranian Spy in Israel Cabinet!
Iran intelligence boasts about recruiting arrested Israeli ex-cabinet minister
Lucia Binding
Sky News
https://news.sky.com/
Mahmoud Alavi's comments, made on state television, disclose Tehran's links to former Israeli energy minister Gonen Segev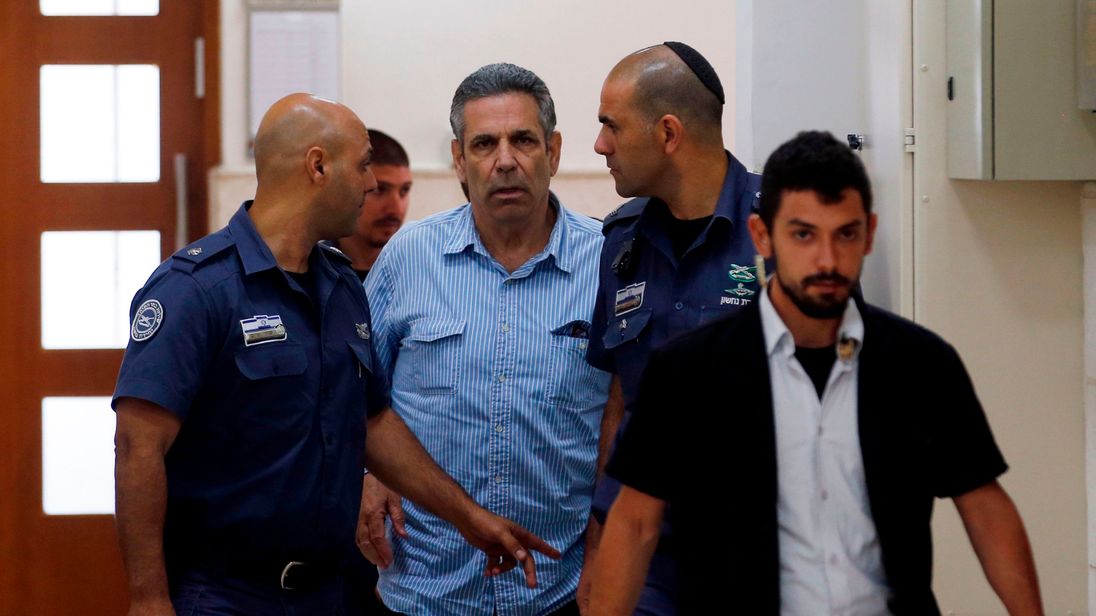 Gonen Segev was arrested on suspicion of spying for Iran in May
Iran's intelligence minister has boasted about his country's recruitment of a spy from a "hostile" nation on state television.
The comments made by Mahmoud Alavi signal Tehran's first acknowledgement that it may have arrested Israeli official Gonen Segev.
In a rare statement on Tuesday, Mr Alavi claimed his agency had a "member of the cabinet of a hostile country".
Mr Alavi did not name the country or individual, but said it showed "the counter-espionage sector of the Intelligence Ministry is one of the most powerful among world's intelligence services".
His language and recent events indicate he is referring to Israel.
Iranian news sites and commentators have taken Mr Alavi's comments as a first admission of ties to Segev, Israel's former energy minister.
He was arrested in May and extradited from Equatorial Guinea to Israel.
Israel's Shin Bet security agency accused him of "committing offences of assisting the enemy in war and spying against the state of Israel".
Segev was charged with "aggravated espionage" by Israel in June, as well as assisting the enemy in wartime, attempted aggravated espionage and dozens of counts of attempting to provide information to Iran.
According to Israeli authorities, he did not deny his contacts with Iranian officials.
He claimed he was acting as a double agent in the hopes of restoring his tarnished reputation and returning to Israel as a hero.
Segev, a former doctor, was previously arrested in 2004 for attempting to smuggle thousands of ecstasy tablets from Amsterdam to Israel, claiming he thought they were M&M's.
He also illegally extended his diplomatic passport with a pencil to avoid being searched by Dutch airport authorities.