Iran Sentences Man To Death For Spying For Israel
June 30, 2008
By Reuters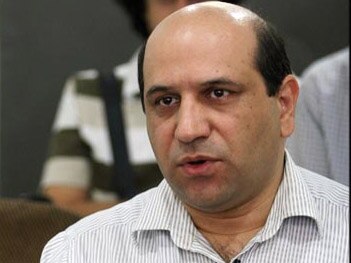 TEHRAN -- An Iranian court has sentenced an Iranian businessman to death on charges of spying for Israel on its disputed nuclear program and its military.
The Tehran court handed down its sentence at a time of high tension between Israel and Iran and speculation of a possible sraeli attack on Iranian nuclear installations.
Iranian media identified Ali Ashtari as the manager of a company selling communications and security equipment to Iran's government. He was accused of "engaging in espionage for [Israel's] Mossad intelligence service," the ISNA news agency said. He had confessed and asked for clemency.
"I apologize to the Iranian people and to any organization which has been damaged because of my acts, and I request Islamic clemency," the semi-official Fars News Agency quoted 43-year-old Ashtari as telling the court after a two-day trial.
Ashtari said he had accepted a loan of $50,000 from Israeli agents as he had been in financial trouble, Fars said.
His name indicated he was a Shi'ite Muslim, but Iranian media did not specify his religion.
'No Knowledge Of Case'
In Jerusalem, an Israeli government official said: "We have no knowledge whatsoever regarding this case."
Iran, which does not recognise Israel, has previously reported breaking up spy networks and accused the United States and "Zionists" of trying to destabilize the country.
In 2000, 10 Jews from the city of Shiraz were convicted of spying in a closed door trial that sparked international outrage. The last five detained were released in 2003.
Iran says its nuclear programme is peaceful and aimed at generating electricity. But the West and Israel fear Iran is seeking to build atomic bombs. Israel is believed to be the only Middle Eastern state with nuclear arms.
Fars quoted Ashtari as telling the court that three Israeli agents had presented themselves to him as foreign bank representatives looking for a commercial partnership.
Meetings with the agents, two of whom were called Jack and Tony, took place in Thailand and Turkey and they provided him with a laptop computer for coded communication as well as satellite phones, the news agency said.
Television showed images of the equipment allegedly used.
ISNA quoted a senior, unnamed Iranian counterintelligence official as saying Ashtari had business contacts with Iran's Atomic Energy Organization as well as "some defense and military centers" while working for Mossad.
Speculation Rising
With Mossad's help, Ashtari at times supplied "defective and contaminated equipment ... [and] in some instances the application of these parts led to the defeat of the project with irreversible damage," the official said, without elaborating.
Speculation of an Israeli attack on Iran has risen since a U.S. newspaper reported this month that the Jewish state had practiced such a strike against the Iran's nuclear facilities.
The standoff between the West and Iran, the world's fourth largest oil producer, has been a factor pushing oil prices to record highs.
Washington has said it wants diplomacy to end the nuclear row but has not ruled out military action should that fail.