Islam, Sufism, Porn & Lori Forouzandeh!
June 2, 2005
University:
Hozat al Elmiyat al Qom
Religious Study Course:
Ta'limat al Dini 101
Chapter one:
Islam & Erfan!
Today's Lesson:
History of Bang O Salavat in Middle East!
Instructor:
Hojatol Eslam Nurollah X
Instructional Assistant:
An Artist Formerly known as LorAllah!
...
Hojatol Eslam Nurollah X
...
and
...
Haj Khanom LorAllah (Muslemette Scholar)
To sister
LorAllah
& All
Umma'
,
Dear
PornAllah
:
Formerly known as
LorAllah
,
I have been pondering a bit
& suddenly a bright idea!
I am sure as an Islamic Scholar
turned Pornographer
, you are aware that the only sect in Islam which embraces music & dancing are Daravish! Otherwise music & dancing is Haraam & forbidden! Daravish or Sufis have been smoking that Hashish & then whirling round & round in Khaneqah for centuries! They keep it up until they faint & once in state of trans & pass out, they believe that they see the vision of Allah!
As you know, the starter of all this Bang and Whirling was Hazrate Moulana
, the great Persian poet Darvish. Moulana himself had a passionate Darvish-like Bang & Salavat (Kun Kunak) relationship with his Master, Shams-e Tabrizi! But of course you do not read about all these Daravish Ass Bangarooni (Kun Kunak) in Islamic or Sufi texts!
Sufism is an erotic spiritual episode & connection with Allah, via usage of Hashish, whirling, dancing, music & banging!
So I have come to a conclusion that Belly Dancers
are modern lovers of Moulana
! In a way think about it! You started from Qom Seminary School of Allahiat (Hozat al Elmiyat al Qom) as a Tolab Girl :zeynab: . Eventually after spending a lot of time learning all the skills of Shiite Islam @ the back rooms of the Mosque from Ayatollahs & Hojatol Eslams
, ...................... you moved on to become a Great Mentor & an Islamic Scholar & Philosopher
!
Now you do Belly Dancing, Erotic Lap Dancing, GoGo Dancing, Web Mastering Porn Sites, Cyber Sexing, Web Cams, & also Bang O Salavating! If thats not spiritualism, then what is?!
Tolab Girl Dancing
& Belly Dancing
have common roots!
In a way you were a small Lamb O Allah named LorAllah
, yet you moved on to become a Full Pledged Crusader to expand the will of Allah Globally as "The PornAllah!"
Today, you have mastered the Art of Islamic Pornography & you conduct a Jihad from the stage via Sword of Islam on your head, shaking that belly full O Kabob
! What can I say:
Ahlen va Sahlen, Ya Habibi Marhaba! Um' al Islam, LorAllah al Shirazi aka Pon Allah al Michigani!
Ya Allah Sister!
Islam and Erfan
You see,
In the Mosque, you got Master (Ayatollah)
who bangs Disciple (Talabeh)
!
but
In the Khaneqah, you got Master (Morshed)
who bangs Disciple (Morid)
!
That is a prime Islamic Bangarooni!
This is a prime Erfanic Bangarooni!
That is done in the Mosque!
This is done in the Khaneqah!
Its all about Belly & Under the Belly!
There is indeed quite a bit o
Fingering
going on in them Holy places!
Darvish Hype and Fad!
Actually to go to Khaneqah & be a Darvish, is the latest fad & phaze for Iranian spiritual women & men in Southern California!
You know how all the Old Whores
become Muslim & read Namaz
?!
The same way, all the old Sluts hanging in Cabarets
, become Sufis in Khaneqahs
!
When one turns old
, one becomes spiritual
!
:LOLS:
Its a Spiritual Thing! Erfan indeed! Think about it, will ya?!
An Erfanic Poem
Allow me to read you a poem:
Kari ke Mollah mikone,
Ba Qol O Vallah mikone!
Kari ke Darvish mikone,
Az Pas O az Pish, mikone!
I am sure you understood the true spiritual meaning, yet allow me to translate it for Persian illiterate members!
Translasione:
Mullahs "
Do
" it while reading verses of Quran!
But
Daravish "
Do
" it from the back & the front!
Amen
Sister Bear
, Amen!
That was your poetic bits o wisdom on sufis, Islam & spiritual Erfan for today!
Compare Comparison
Now to prove my theory, I shall display evidence! Please observe:
Whirling Darvish
(Traditional Lovers of Moulana)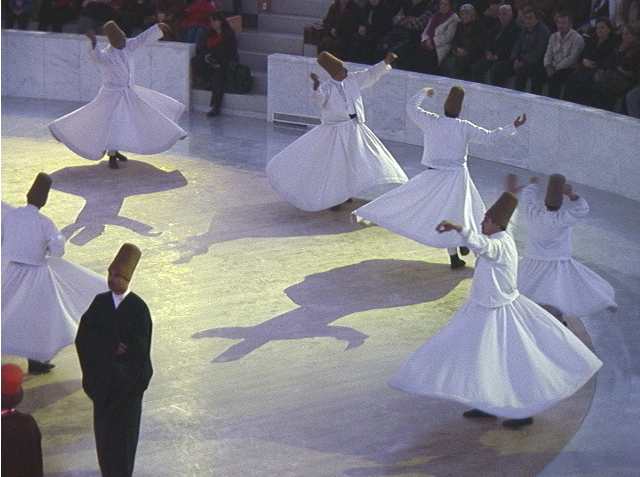 Belly Dancers
(Contemporary Lovers of Moulana)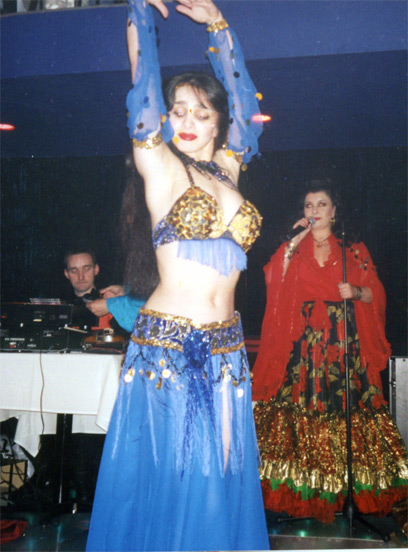 See the resemblance?!
Any questions class?!
I am glad that I have enlightened yous on Spiritual Needs of Erfan & Islam!
Bang O Salavat, an Iranian Approach to Spiritualism!
Ya Allah!
Sign,
Brother Bear